Engaging Stakeholders
BlueCube's team has spearheaded stakeholder engagement in eco-engineering projects, exemplified by our leadership in the Ecostructure initiative. Our report on 'Integrating Stakeholder Interests in Eco-Engineering Projects' stands as a testament to our dedication in facilitating inclusive and impactful collaborations for the advancement of sustainable solutions.
Learn more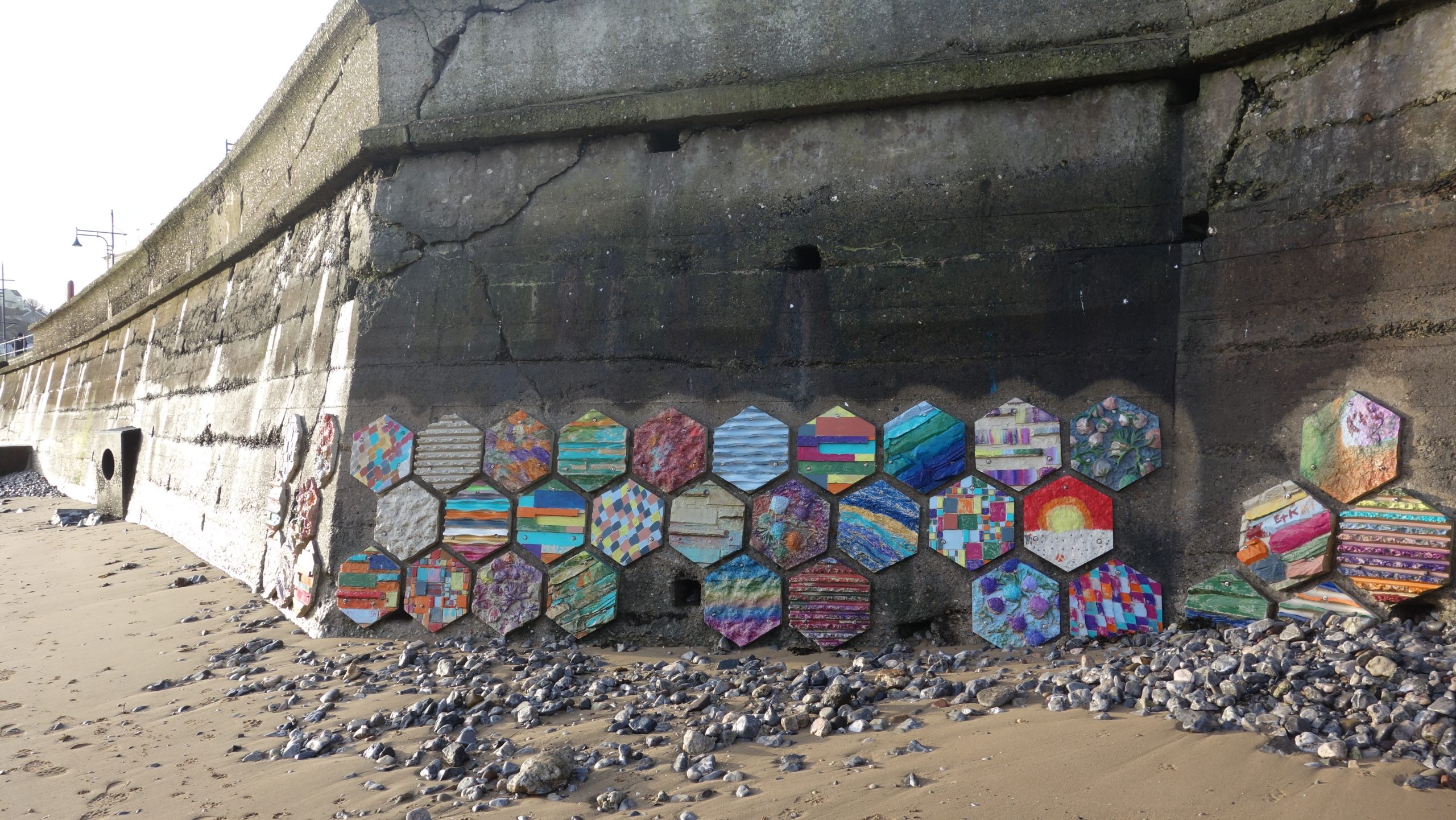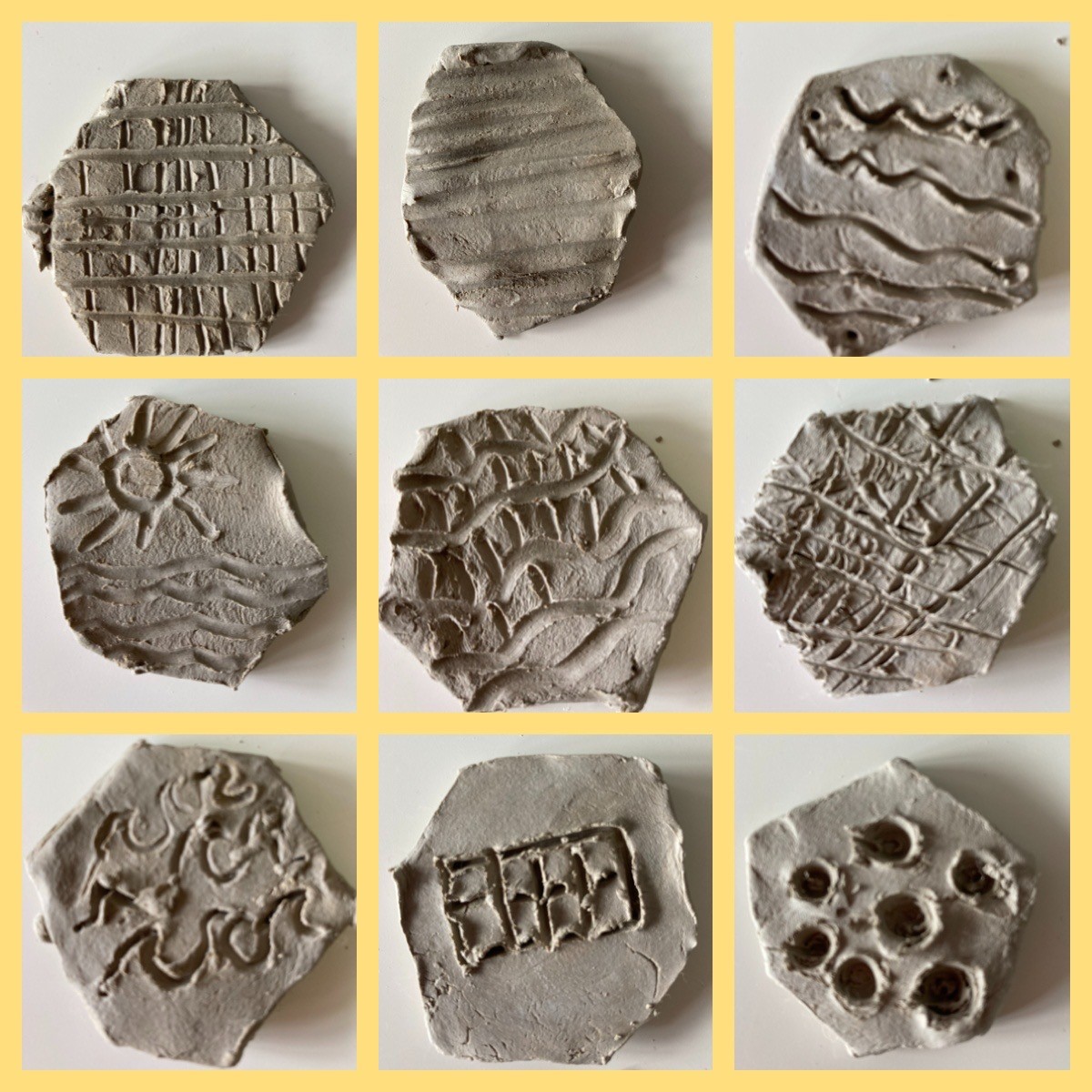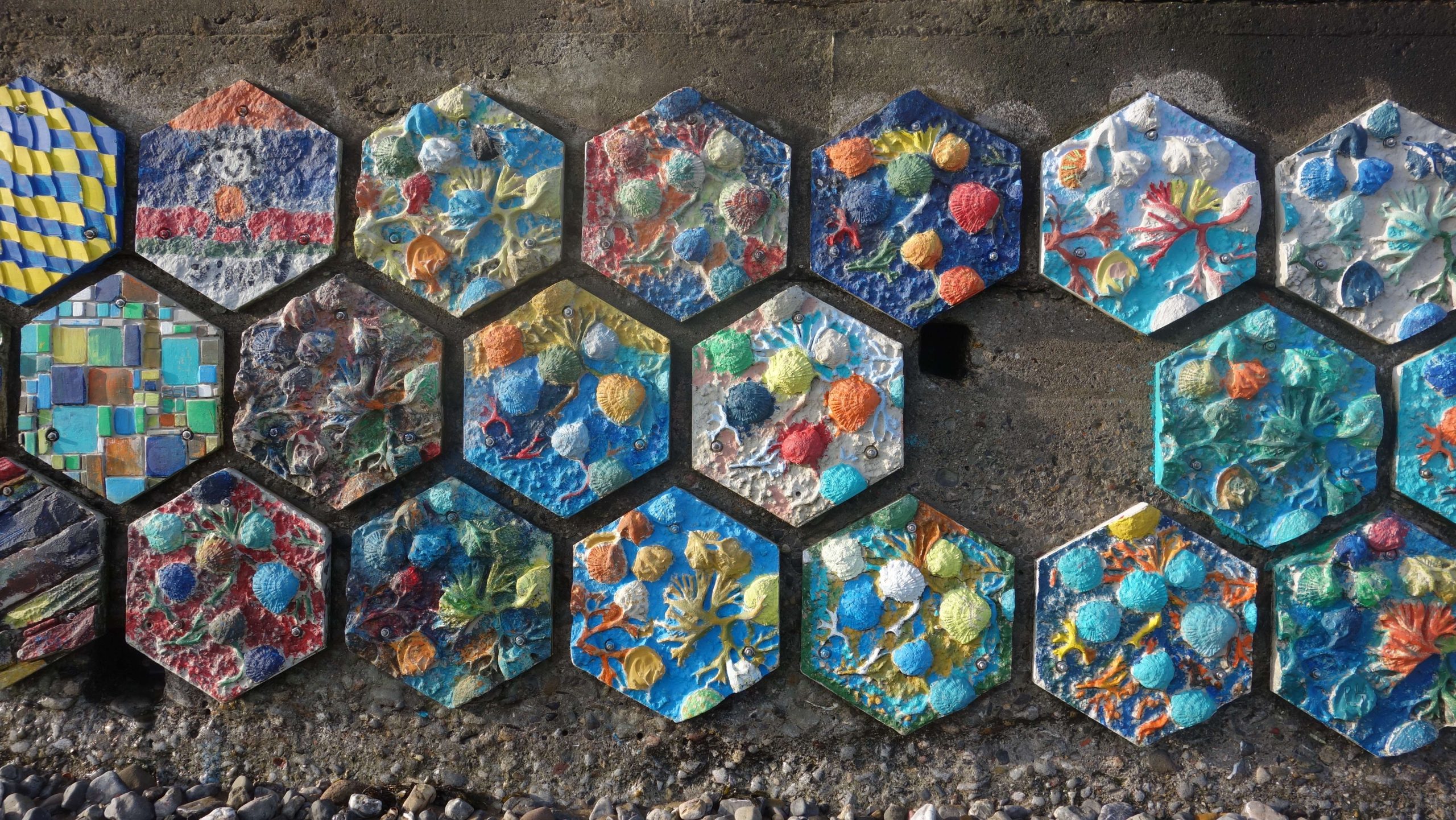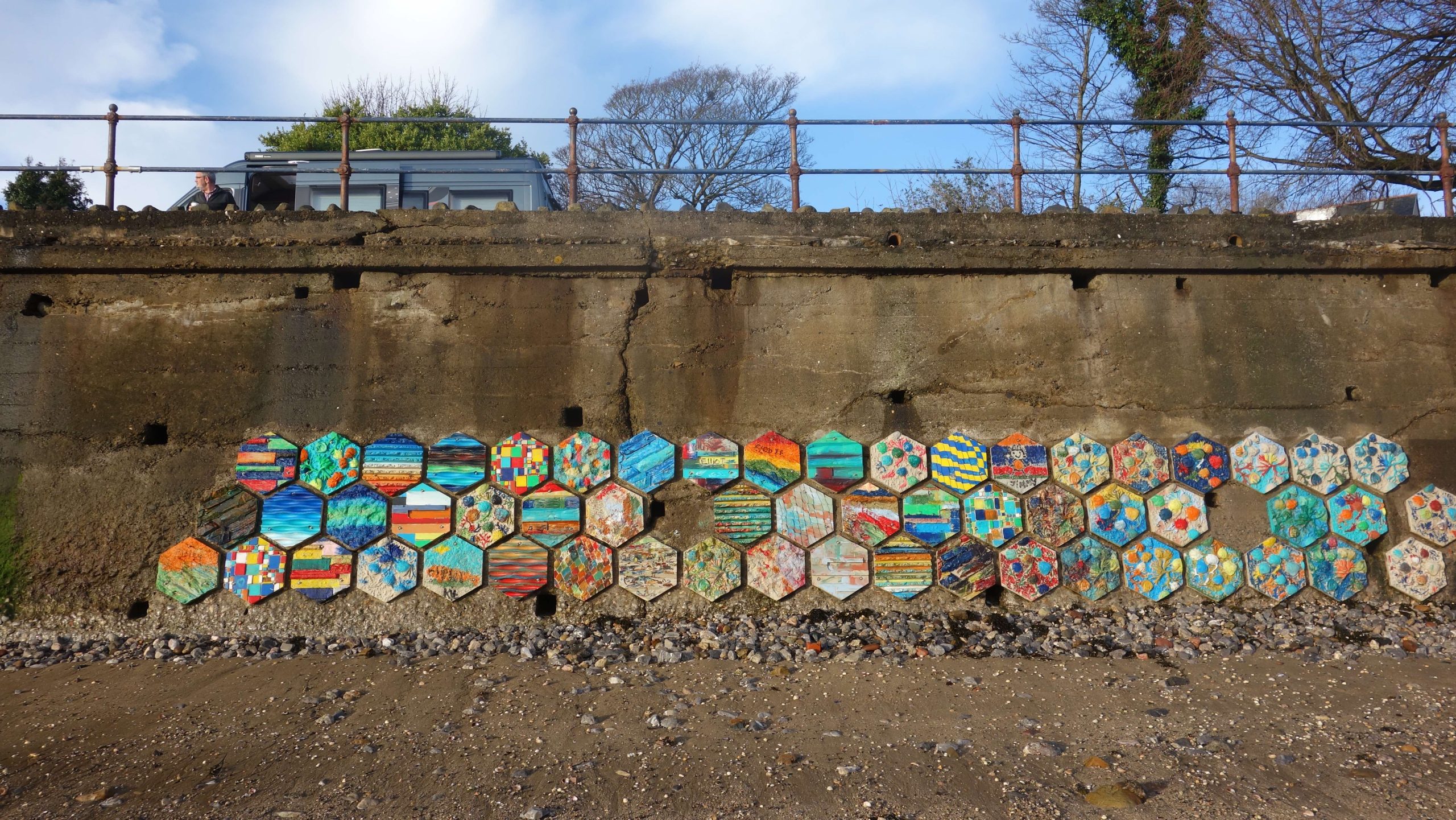 Exhibitions and events
BlueCube is committed to involving every segment of the community. This task is challenging due to the diverse demographics and varied social and economic backgrounds within communities. To overcome this, we organize a range of events and initiatives designed to appeal to a broad audience.
For instance, we attended a local market, which is frequented by residents during their weekly shopping routine. BlueCube shared information about eco-engineering projects and welcomes feedback and fresh ideas. We also facilitate personalised visits to projects with community leaders and actively collaborate with existing community groups.
We are particularly keen to engage with groups that work with children and young people who come from deprived communities. For example, at Porthcawl (Wales) we collaborate with NatureQuest Academy to develop an educational program linked to the Settlers of Porthcawl project.
To extend our outreach, we offer events that aren't strictly focused on ecology. These inclusive events, such as art gatherings, are designed to engage residents who might not be naturally drawn to the natural environment. By employing a multifaceted approach, BlueCube strives to connect with all members of the community, ensuring a more comprehensive and inclusive participation in our initiatives.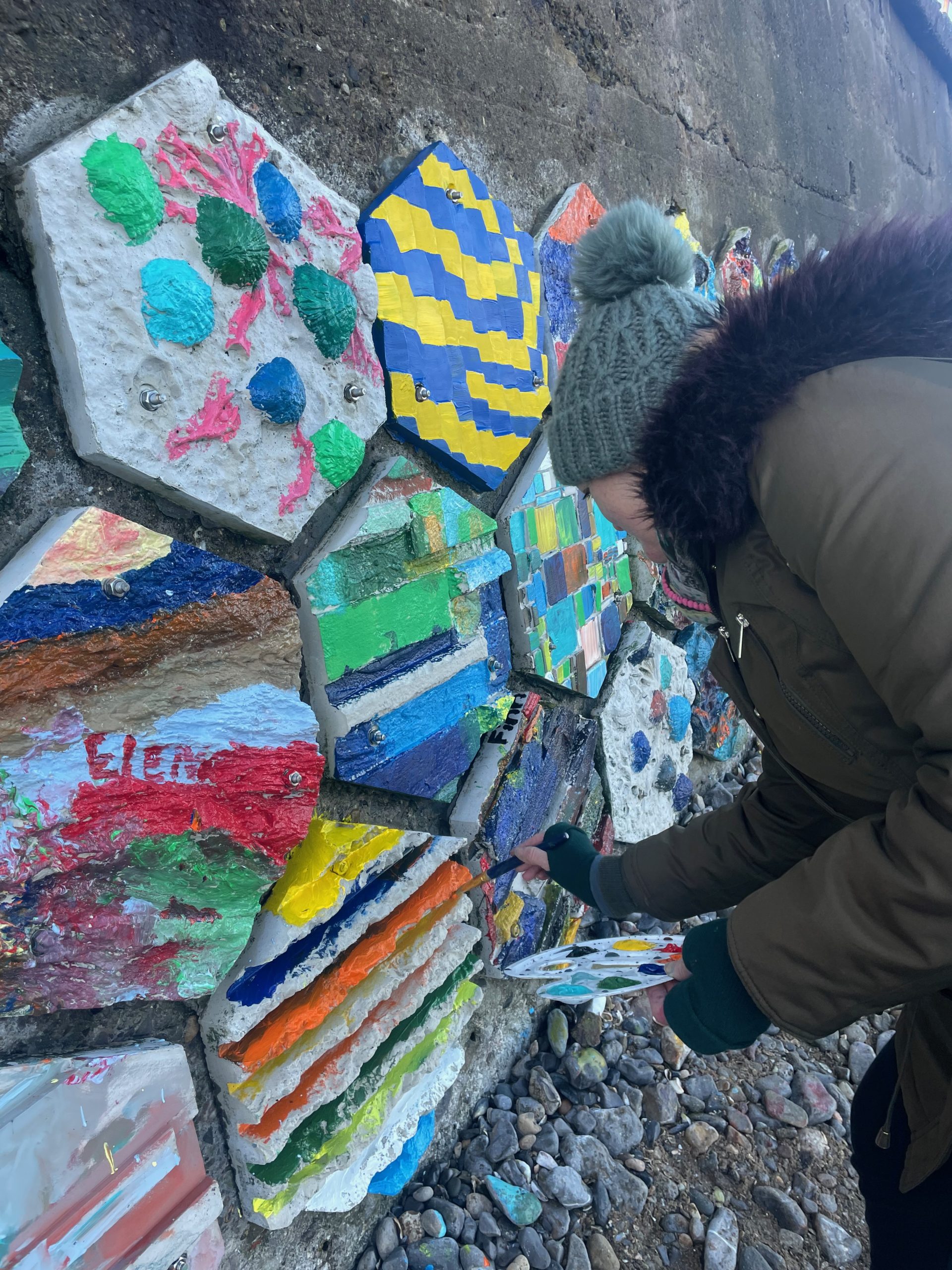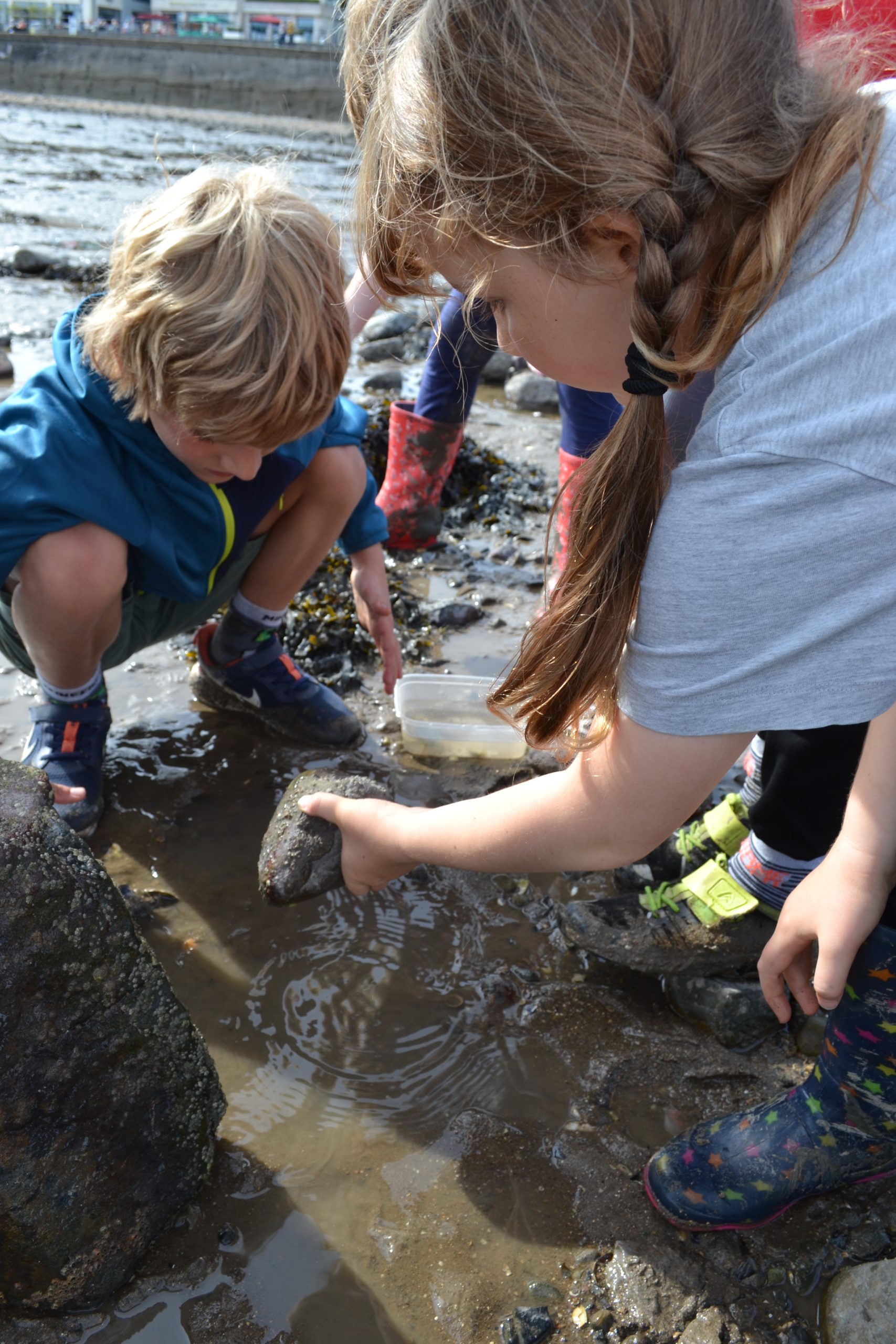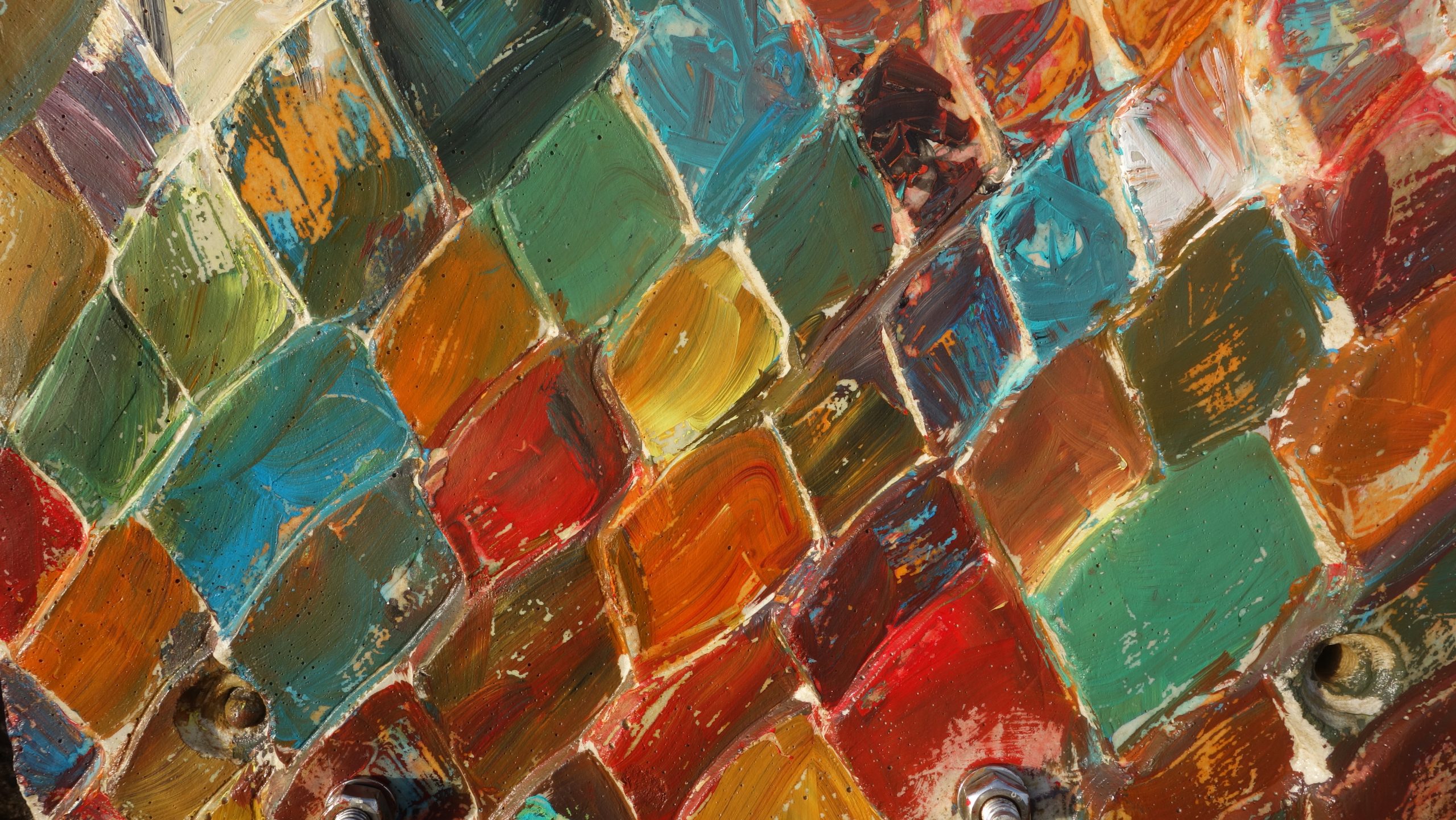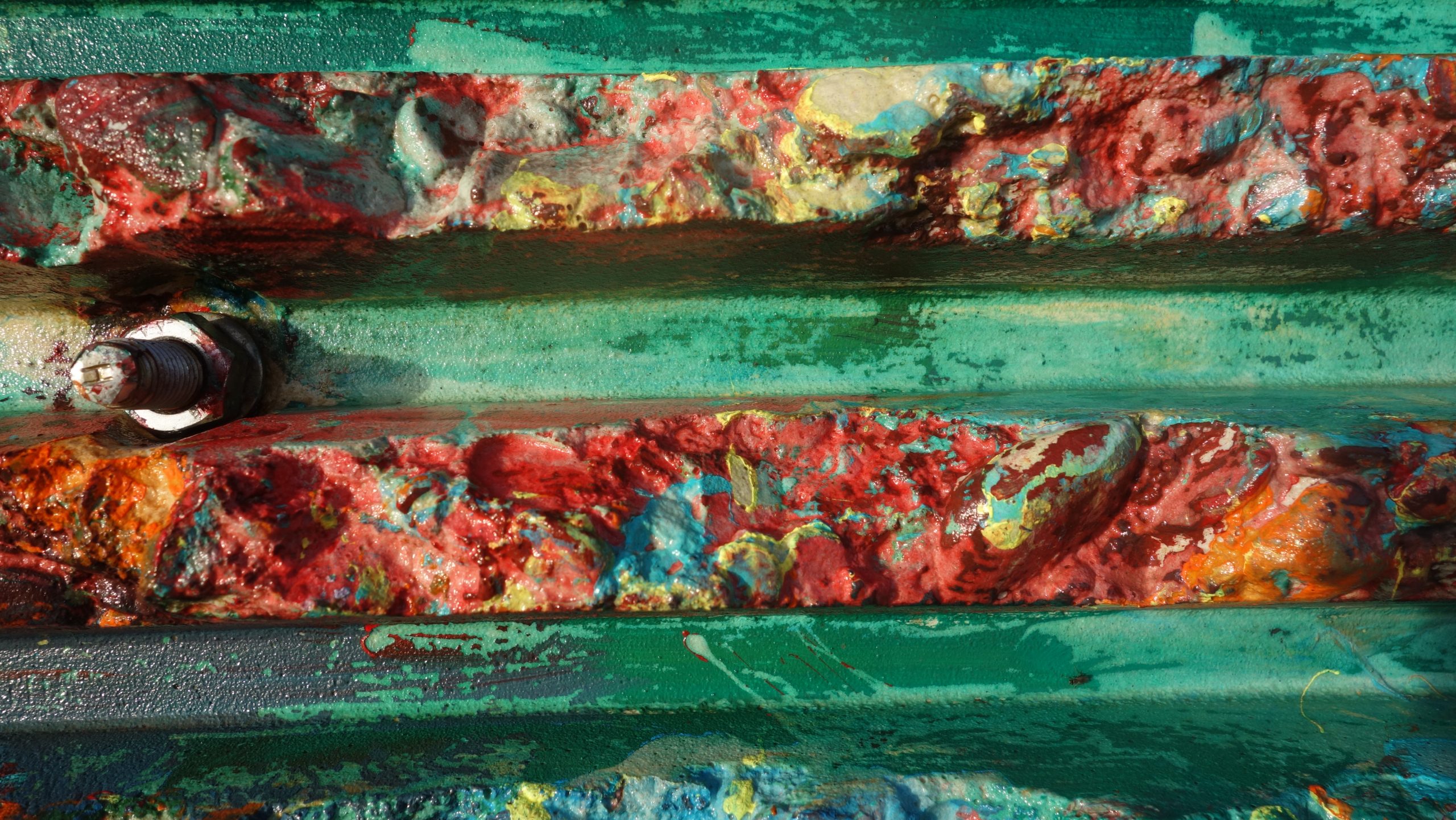 Education
BlueCube's team actively collaborates with local primary and secondary schools and with environmental education community groups. Together we visit eco-engineering projects and talk about topics like sea-level rise, climate change, the importance of coastal and marine structures, and the effects of infrastructure on local biodiversity. We also introduce eco-engineering ideas to enhance local biodiversity and coastal wildlife.
During these visits, students and teachers get to experience eco-engineering solutions firsthand. They can touch the panels, observe the species that colonize them, and explore the intertidal area to discover local seaweeds, molluscs, and crustaceans. Our knowledgeable marine ecologists serve as experienced guides.
The outcomes of these visits are noteworthy. Teachers and students gain heightened awareness of the local consequences of climate change and rising sea levels. They also grasp the concept of eco-engineering, which might even inspire them to come up with their own eco-engineering projects and designs. This hands-on approach to education fosters a deeper understanding of environmental challenges and solutions. It also connects people with their local shore.
We collaborate with the charity Our Only World. Watch their video on marine eco-engineering: